こんにちは
Backgammon Studio has just reached 7000 matches in the database! That isn't too bad!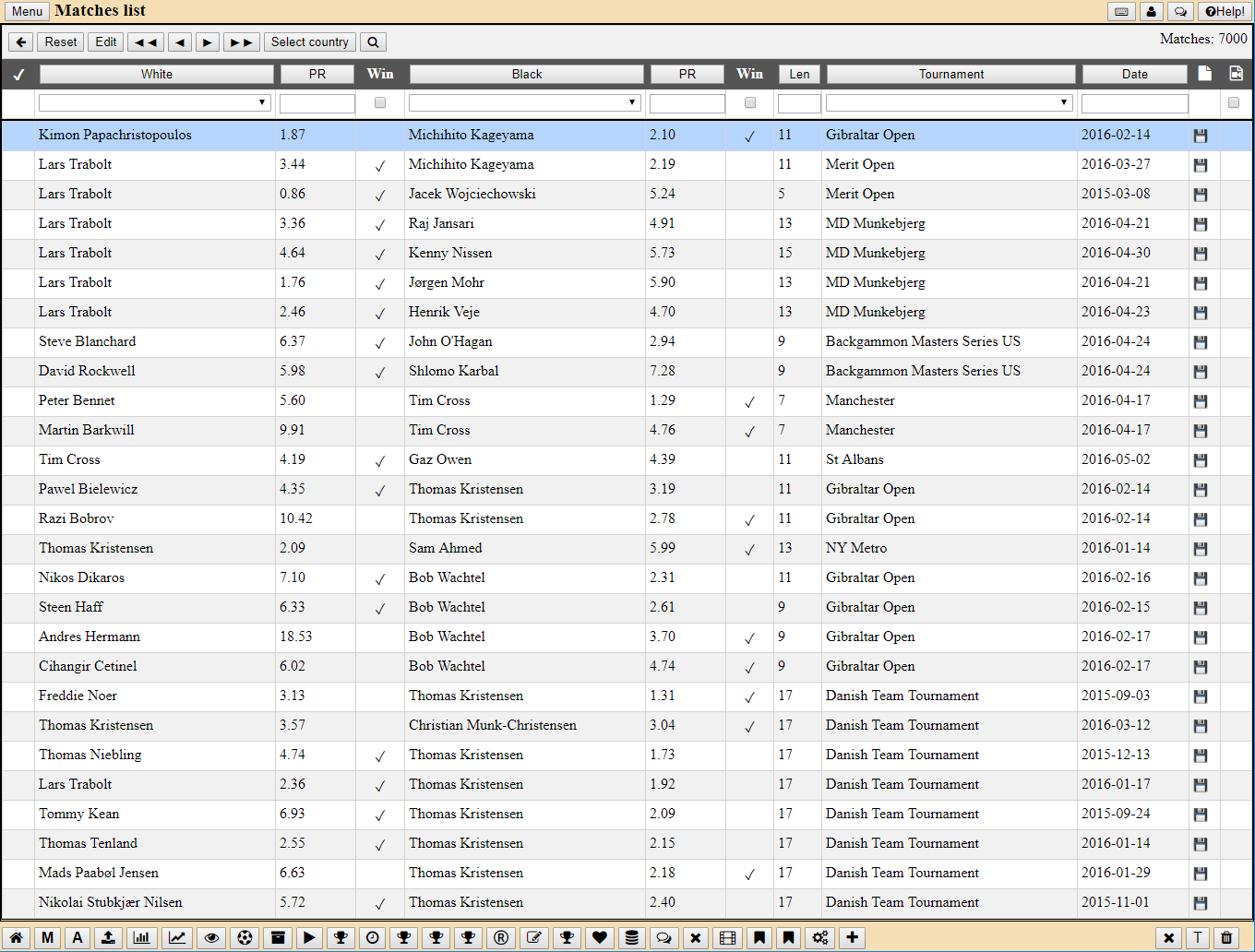 The more matches in the database the more interesting the PR statistics sections get so I took another look at that section as it was a bit slow and awkward earlier.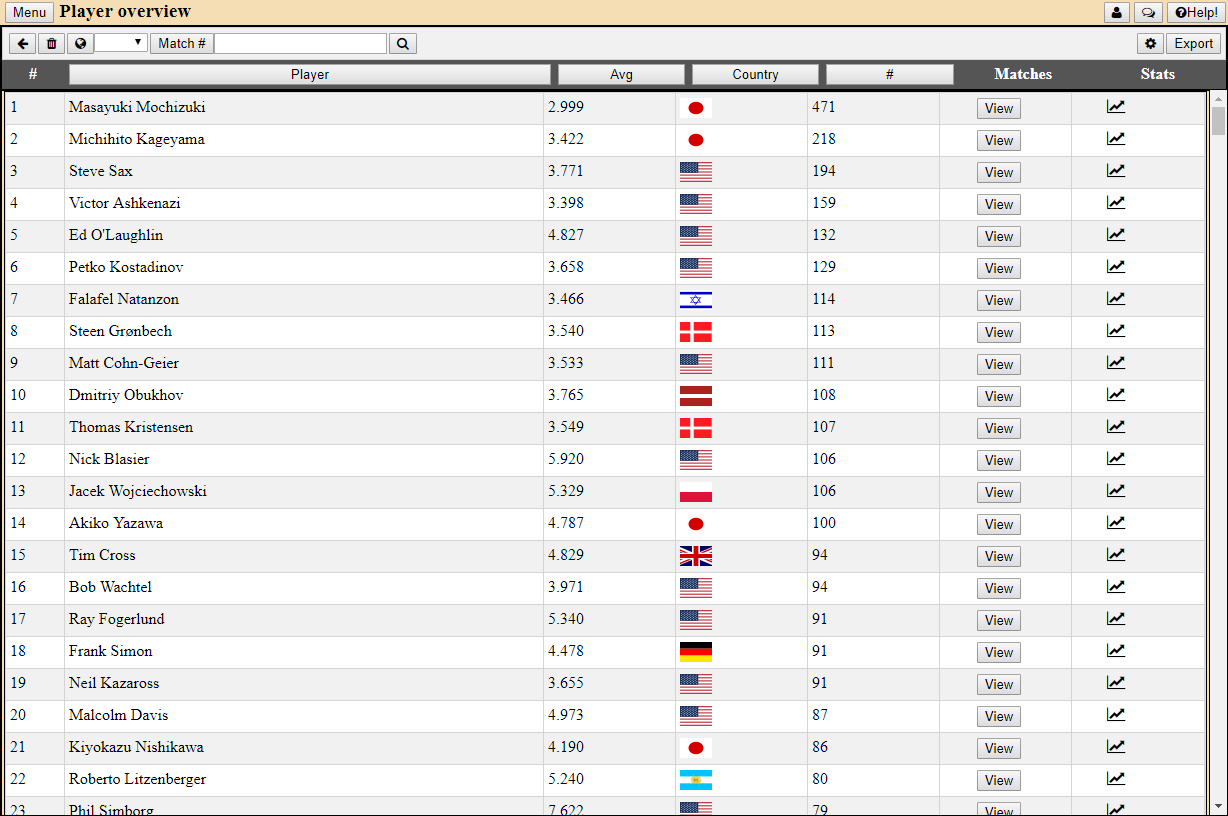 Now it displays all entries found. Notice the small scroll rectangle on the right hand side. This is still sorted on the number of matches in the database. Mochy pays me too much to keep it like that! hehe.. no he doesn't..

One click on the avg button and it is sorted on average PR: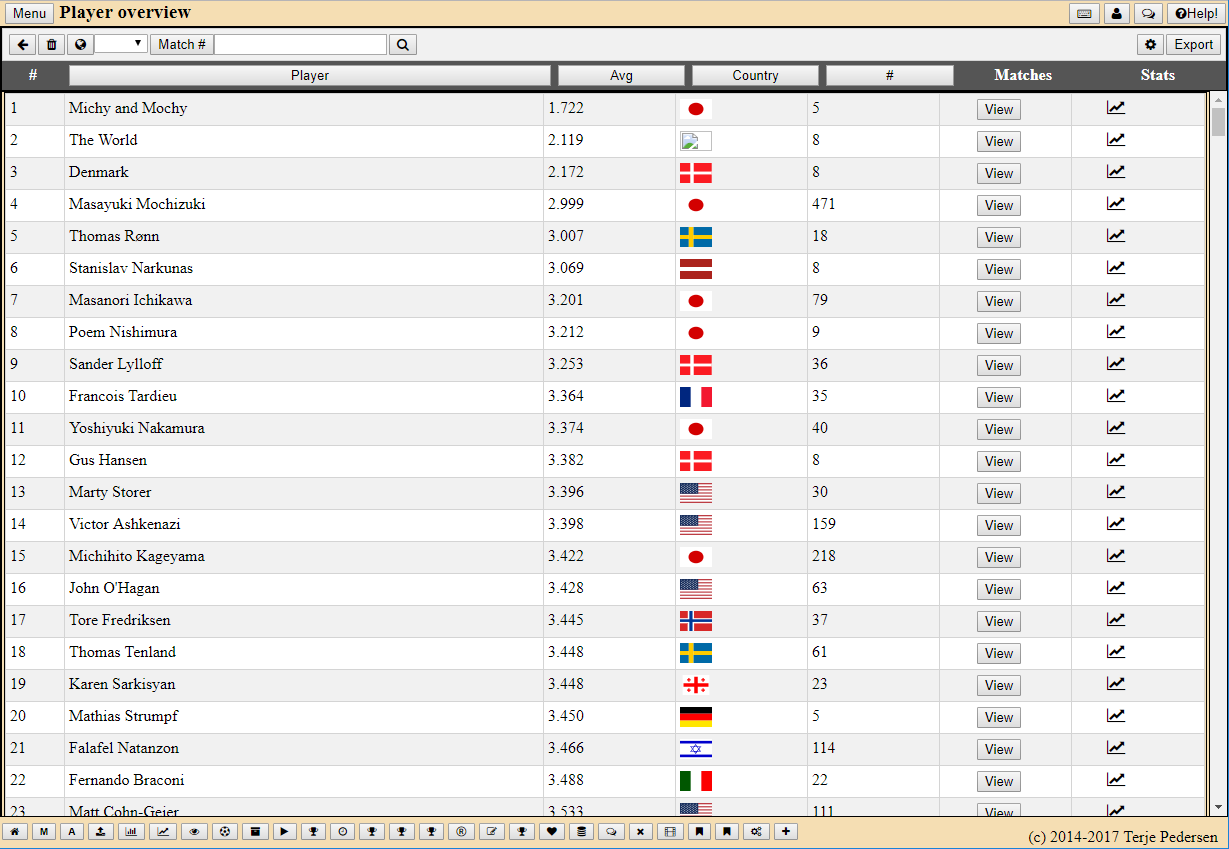 The default match threshold is now 5 so you won't see all the single match entries (mostly double consultation matches) unless you change this down to 1.
Finding any particular player in the list can take some time so I have added an option to search for players: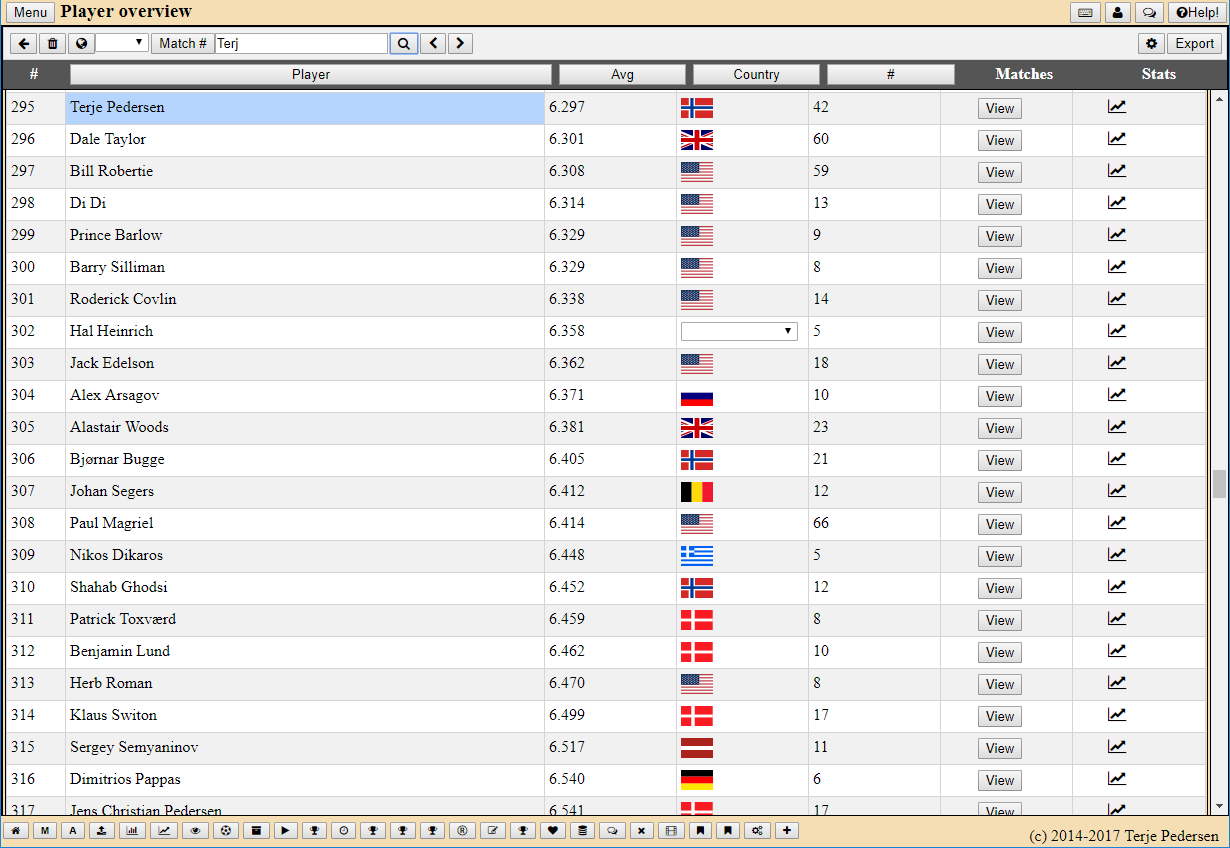 As before you can pick a year and see who was the PR champion for that year. Who ended up on top for 2016?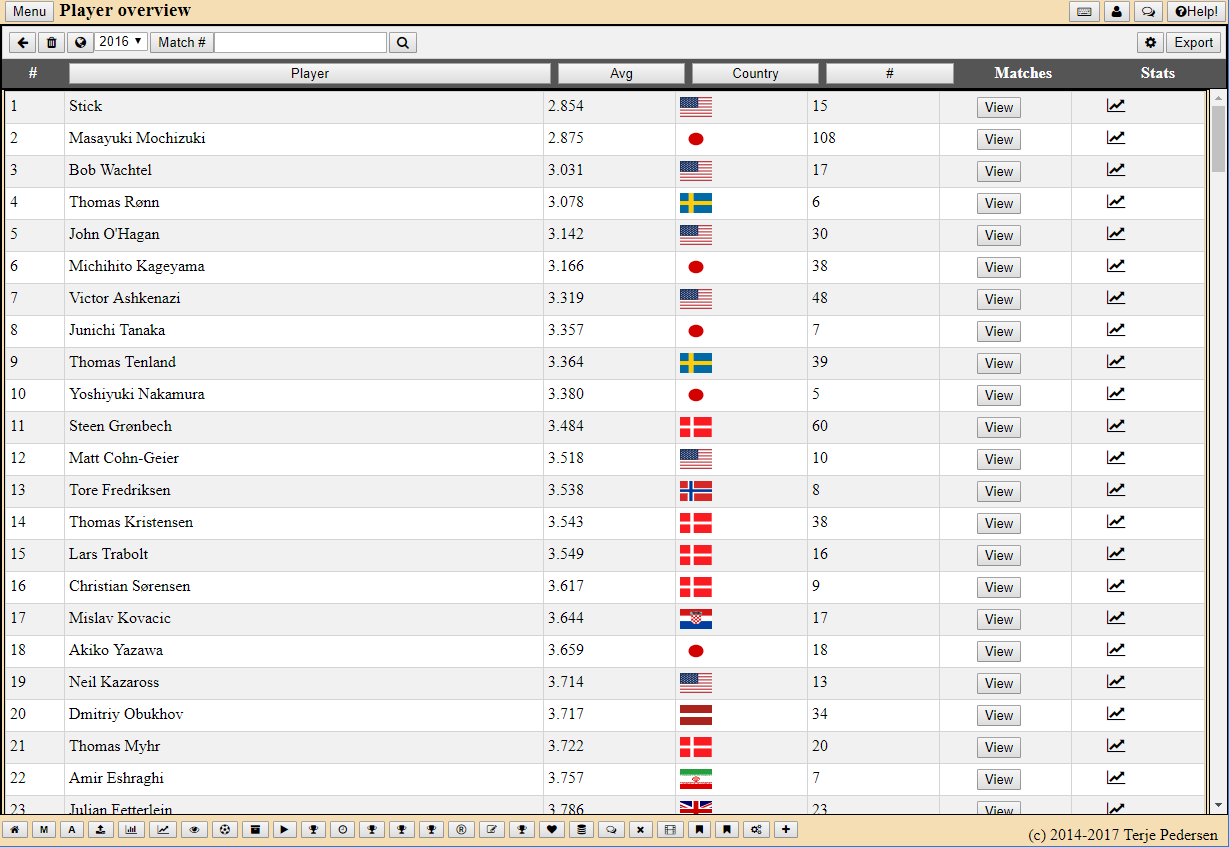 Impressive! This could obviously change as new matches are uncovered as I'm sure there are many more matches out there that has yet to find their way into the database. Stick, got any more matches for me?

BMAB has turned out to be a treasure trove of matches but I thought it had become a bit stale as the resources section on their site didn't seem to change but this turns out to be an illusion. The player dropdown section is still updated and when it is updated the html code is changed with the update date. This is prehaps not ideal but I can't complain as I have just added 500+ matches that I found there! Thanks a lot!
Don't draw too many conclusions from these numbers as the confidence in the average increases the more matches are present. It is now also possible to set the number of matches needed so you can for instance create a list with only players who has 50 or more matches in the list: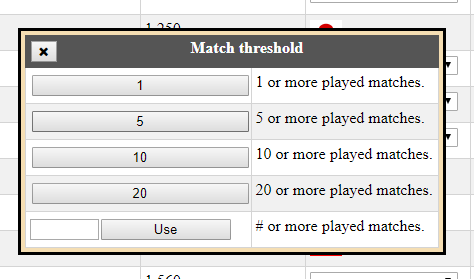 I also changed a few of the buttons to use icons to make it fit better on mobile: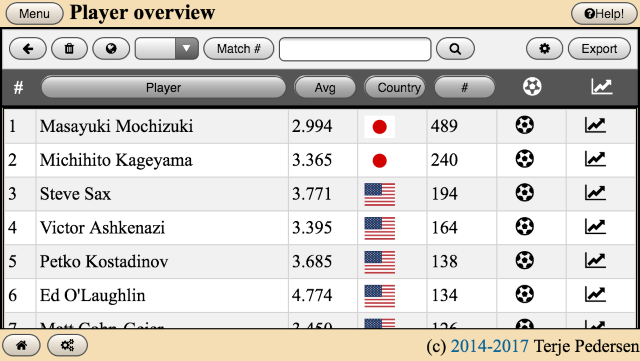 It might be a bit slow and increasing the match threshold made it faster on my mobile.
Thanks a lot to everyone who has transcribed and contributed matches to the database!
Backgammon Studio
The Swiss Army knife of backgammon!
Best regards,
TP